Wellllll.....kind of....
Braces denied affffter late
and
went to the wrong location.
Sooooooo COMPLETELY the story of my life! HA. We had to laugh at the situation anyway...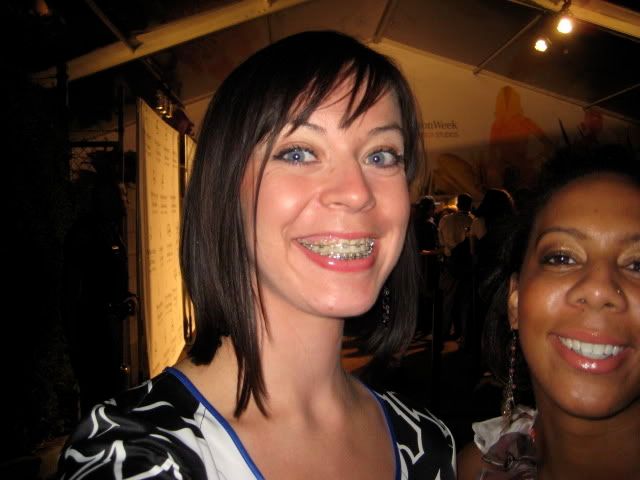 This is my pseduo-attempt at a fashionable/artsy shot...or just didn't use a flash...
Lesson learned - get the address & be
early
to a fashion show.
Oh and...don't show up Ugly Betty-style.