This weekend was the big Bedford/Licursi wedding. This required traveling many miles away. And I would just like to say...totally worth it!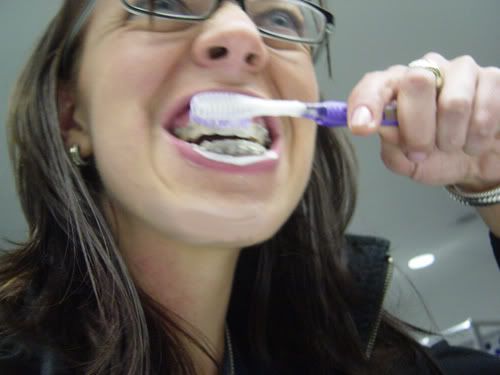 Homeless person or Stephanie brushing her teeth in multiple airport restrooms?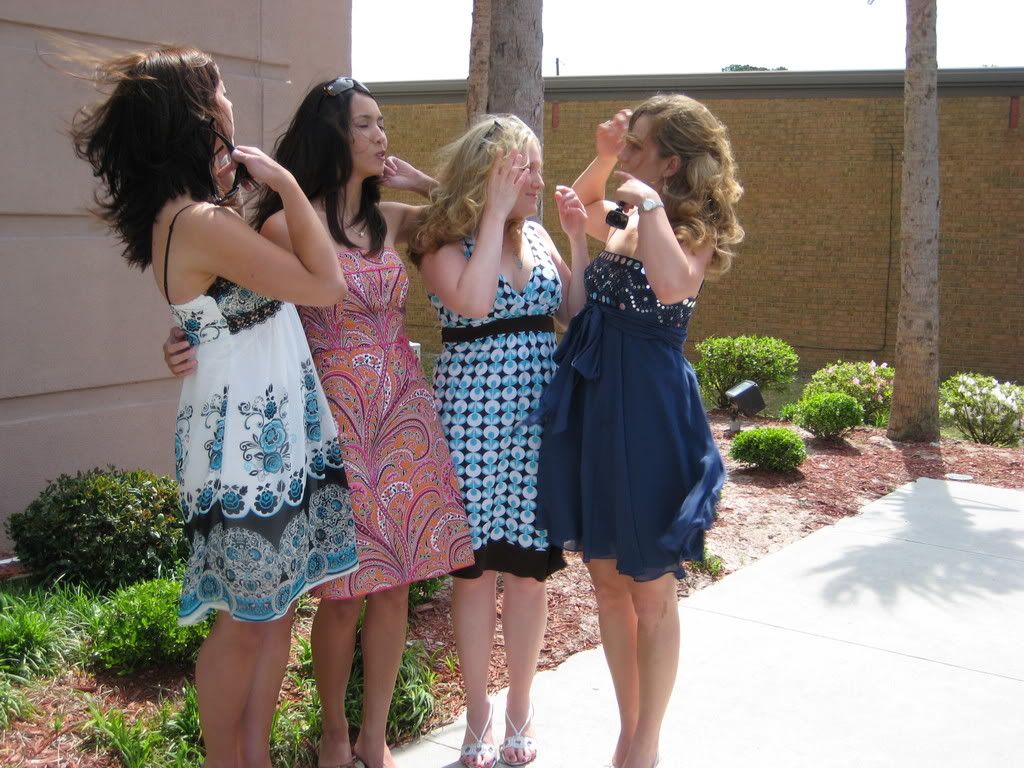 Favorite braces-free photo taken this weekend.
Deciding to work the smile -- by over-extending.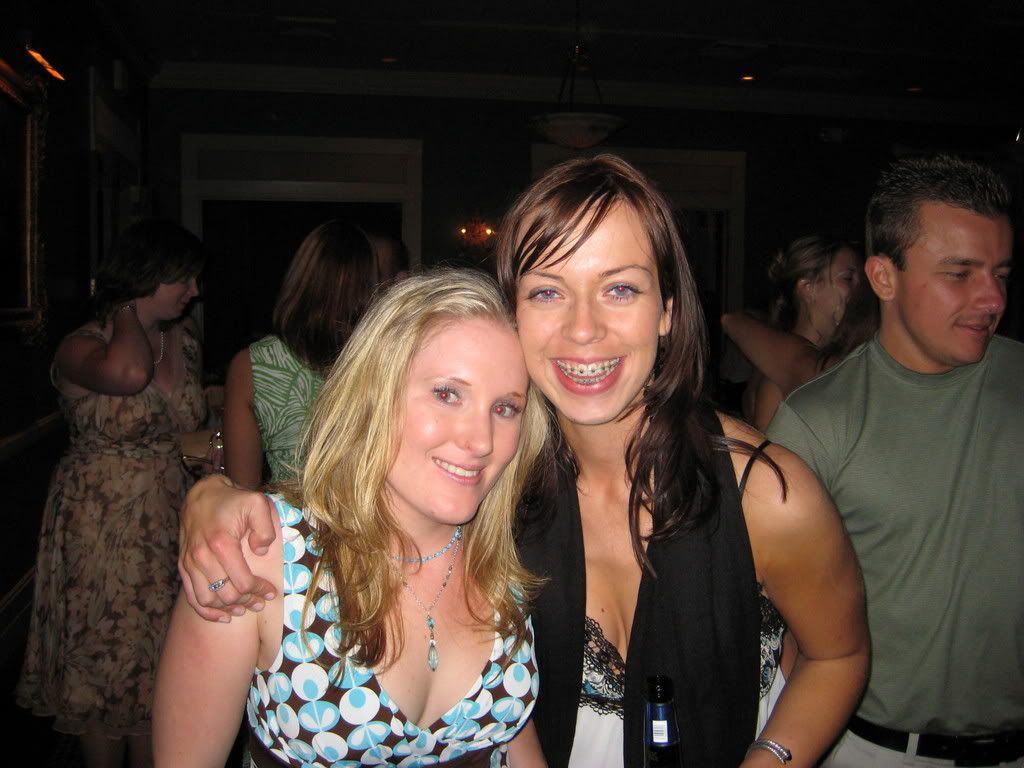 This is what an open bar and braces look like.