What can I say? The 2nd Annual OU Entertainment Group Alumni Bobcat Shuffle...met all of my expectations.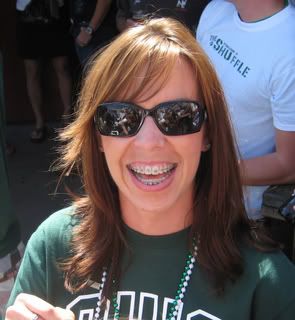 This is what happiness in braces looks like.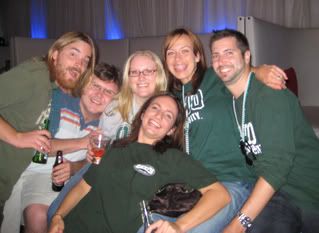 There was fun...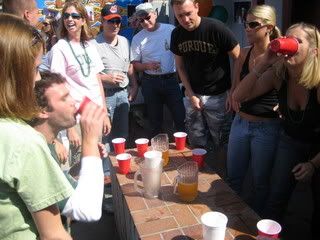 There were festivities...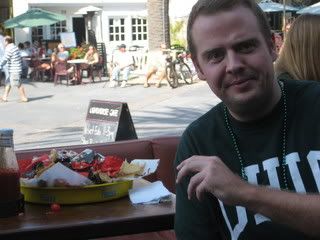 And of course, there were nachos...someone else's nachos.
Really, the majority of the day was spent fielding questions like..."When did you get braces?", "How long have you had your braces on for?", and the stand-by..."You do know those braces turn me on...right?" Um...gross.
But not as gross as....
...freakin' ranch dressing spilled all over my foot!
For those of you who want a much more detailed recap (cough cough Jamie Kelly), just call all the usual suspects....collectively we may be able to do so.
Let's just say, 'The Game' was played.