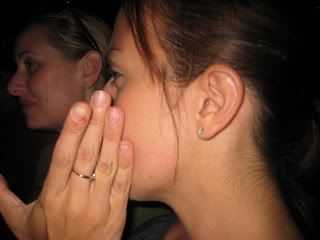 It's happened. I have completely hit the point where I don't care what I eat any more. Chips, gummies, cashews, jolly ranchers...bring it on! Provide me strength NASA wires!
Yup...that's right -- it's only 3 months in and I'm already at this point. (holy crap. how depressing that it's only been 3 months. keep sharp objects away from me.).
In 3 weeks I will be chewing gum and enjoying a Costco supply of Airheads.
P.S. Above is my favorite new pic. I have no idea why.
An equally enjoyable pic...