Today I experienced life as a college student with braces.
That's right, I took my first UCLA extension course and I will admit, I was pretty freakin' excited about it.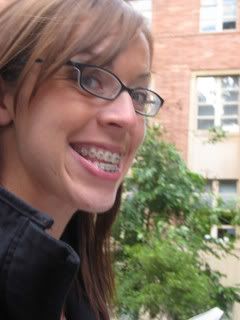 Can you see the excitement through my braces?!!
Call me a nerd but the thought of getting to go to class, meet people my age, and hold a number 2 pencil, was pretty amazingly sweet.
While I was nervous about bringing the wires to class, I was soon reminded of an important part of high education -- the habitation of ugly people.
A few too many years back, while in college, if someone told me I had to get braces,I would have died. Literally. No, seriously. Like....jumped over the Richland Bridge.
But here's what I learned today...it tooootally doesn't matter. As long as they're unshaven girls with pegged jeans and plastic barrettes in their hair, and hairy guys with t-shirts of solar systems, there is a place for braces on every campus in this country!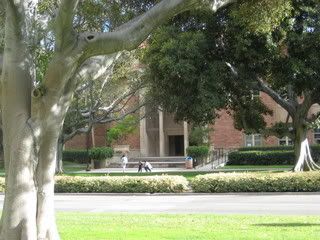 God bless the union of higher education and orthodontia.