The Bobcat Shuffle was survived! Sadly, even with braces, I wasn't even carded ONCE. What the heck is that about?! How freakin' old am I lookin' these days?! (don't answer that)
Two braces-related comments...
Person: "Oh. I thought I saw a pictures with you without your braces. "
Wired Lady: "Nope. Sorry. They're still here. Must have been a false pic."
Other Person: "When are you getting your braes off?"
Wired Lady Only 3 Drinks In: "Don't ask. It's a sore subject."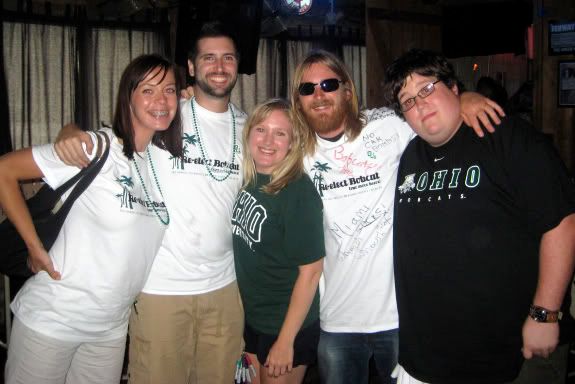 Tomorrow kicks off the detox plan and the Better Care for Braces Fall '08 Campaign.