Damn...who would have thought after-work drinks would be so painful...to my jaw?! I really should just stop talking. This would solve all jaw pain. Or...maybe drink quicker?
Probably a more reasonable solution. But seriously, I think the shrimp in my salad for lunch today hated me. I forgot how chewy shrimps are. Tomorrow I will just stick to my chocolate stash.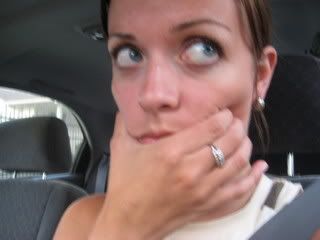 Apparently, I take a lot of pictures of myself in my car.