Still in a food coma from yesterday (oh, and the leftovers I just consumed minutes ago).
Yesterday was a fantastic day of family, friends and of course, food!
Just wanted to debrief you on two important happenings.
First, the most hilarious moment for family had to be when someone realized Rocky or, as they like to call him, 'Fang,' has an underbite similar to...YOURS TRULY.
Thank you, Family.
Second, this is my cousin Caroline. She is a freshman in high school and is excited to have her braces removed on December 22.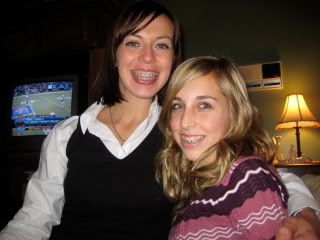 I am so happy for her. Really...I am....so happy.