As the 13 year-old-that I am, last night I spent my wild and crazy Saturday babysitting. And I gotta say, had a fabulous night (except for a minor tiff with a Blockbuster employee). The highlight of the evening was my middle school friend's tutorial of the new Oral B Triumph.
Holy crap!!!! It has a timer! It tells you when you're brushing too hard! It tells you when to change quadrants! Woa. I was on a dental high.
Yes, I know...I am totally not cool. But I am DEFINITELY adding it to my Santa Wish List.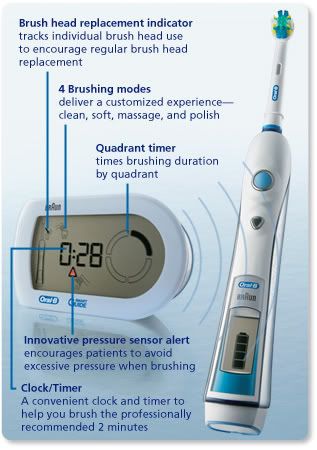 Seriously, Oral B should be paying me for this stuff. At LEAST a free sample.