Vegas was fun today.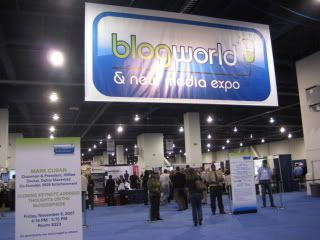 I have to say, don't want to knock the fellow nerds but, the braces totally felt at home today at the "Blog World Expo." Not only was I surrounded by (fellow) nerds, but...on top of that...the guy/girl ration was incredible!! -- not that I'm looking but...when I write a dating blog, this fact will surely be included. I have to say, of all the conventions I've attended (which, are really not many but...enough) the bloggers were by far the friendliest group of them all.
On top of a fantastic blogger-filled day, at the airport, I totally put $1 in the Wheel of Fortune slot machine (a favorite among friends) and got $2o back. Woo hoo! It's all about the small victories in life. This win resulted in the largest pour of wine in my wired and wireless existence...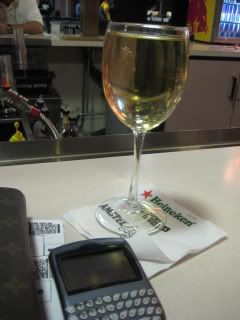 A day in the life of the wired blogger.
Tip of the day -- be sure to visit Stan at the "Cocktail Lounge" in the Las Vegas Southwest terminal.