A freakin' insanely awesome vacation to Hermosa Beach this weekend. The Hotel de Nicholas & Laura officially earned 10 stars! The accommodations were stupendous! From the Colgate toothpaste (my favorite!) to the never-ending bottles of chilled water (happy hangover), Wired Lady was a happy lady -- even after nachos sickness. For the record, do not (EVER) order nachos from the Hermosa Beach Yacht Club (it is nothing as you might be imagining at this moment). All I know is, after (more than enough) margaritas and HBYC nachos, I had dreams of my braces breaking off and holding all the metal pieces in my hands, babies snapping apart in grocery stores, and attending weddings of old professors. All of my favorite things in one nightmare.
Nicholas Bunker - exceptional host, my favorite drunk & Wired Lady's #1 fan.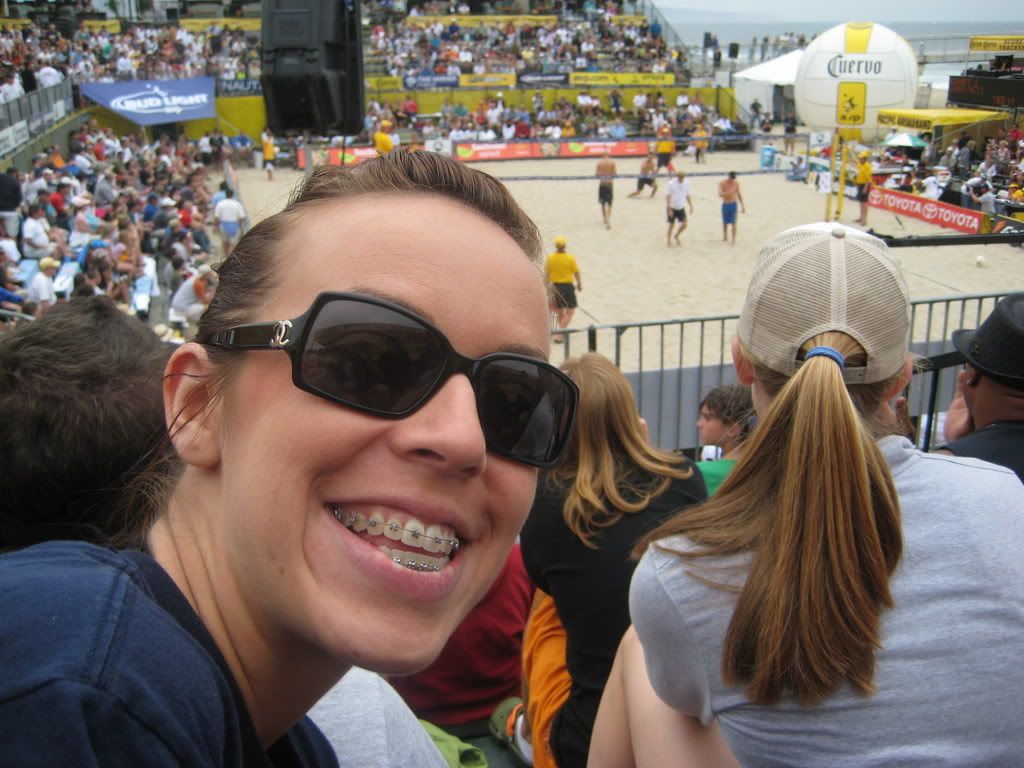 Braces Meets Volleyball
Double Fisting with Braces - hell no ~ no orthodontist will hold me down. Ooooh no. I've got to keep on mooooovin'.