This weekend Steve & I ventured two hours away to good ol' Palm Springs for Memorial Day weekend.
A few things I learned while in Palm Springs:
1. People are nice in Palm Springs. Not one person I came in contact with (this includes waiters, pool boys and taxi cab drivers named Franciso) made mention of the braces. I attribute this to the fact that the majority of people in Palm Springs are over the age of 75. The fact of the matter is, braces cannot compete with walkers, canes and most importantly, motorized Rascals.
We only vacation where The Golden Girls vacation.
2. Braces love margaritas.
Really, this is not a surprising lesson for the Wired Lady or anyone who knows the Wired Lady but...during the span of those three delicious 16 oz. frozen margaritas (with salt), let's just say...I forgot I was wired. And let me tell you...that bill was well worth it!!!
3. While this has nothing really to do with Palm Springs, this discovery was made while in the area. As far as fast food straws go, I would like to officially crown Arbys as having the most Wired Lady-friendly plastic straw. Talk about sturdy!! So, if you're looking for durability and soda-pleasure...head on over to your neighborhood Arbys.
And last...
4. If you want to feel good about yourself having braces at the age of (almost) 25, go to
Morongo Casino.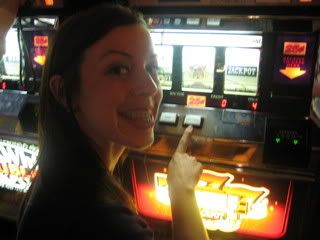 Everyone there will be over the age of 80.