The crazy and ridiculous mouth guard-thingy is...GONE!!!!!!! Hooray times a million!
Today was the big 3 week check-up at Dr. Relle's office and it couldn't have gone better! He broke out the wire cutters and freed the beast from my mouth! I can talk!!!! (not too excited, right?) In honor of such an OUTSTANDING day, I thought...it might be time to show some pics -- time to put ol' 'Wilson' to rest.
Please note...as you will see...I am still in the 'chipmunk' phase...
My bite ...

My bite/mouth closed...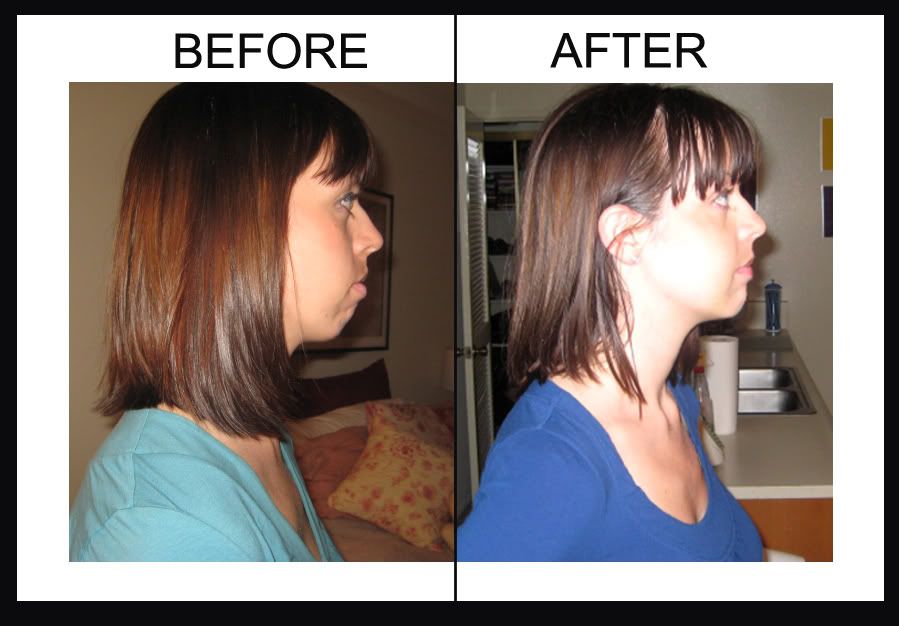 My bite/smile from the side...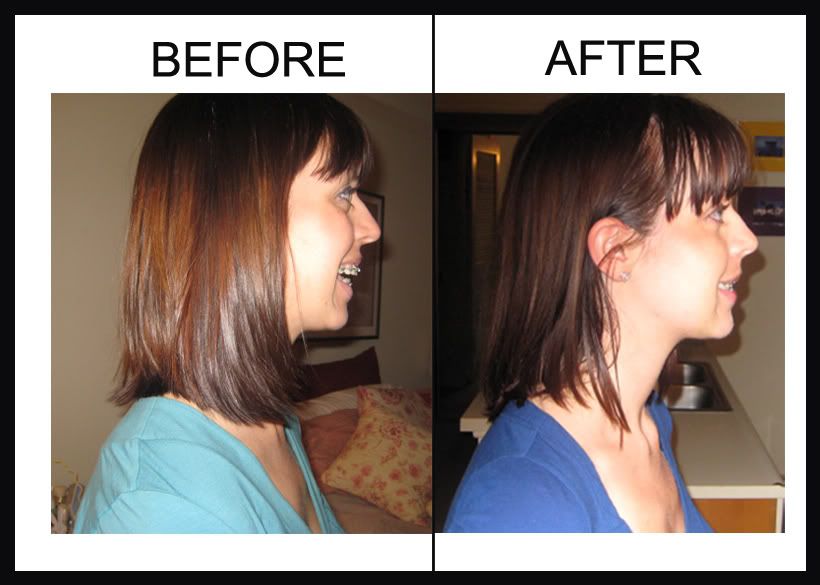 Dr. Relle was so proud of his work...he even took a picture of Steve and I. Ha. It was hilarious. I see him next in three weeks. I still have two rubber bands I have to rock but at this point...I can deal with anything.
I cautiously asked Relle, "Do you think it would be okay if I had a glass of wine?"
His reply, "You should have had a glass of wine a week ago!"
Not. Funny. Dude.