Such a happy visit to the ortho this morning! Not only did Mona Lisa (my favorite dental assistant - and yes, that is her real name) remove all the extra 'bling' from my braces (I referred to my 'surgical hook' as my 'jewels', just so you know...and because I think it's hilarious), but she also took out my wires....and I could FLOSS!!!!!! Hallelujah!!! I literally spent 20 mintes brushing and brushing and rinsing and rinsing and flossing and flossing and on and on and on...ooooh what a happy time!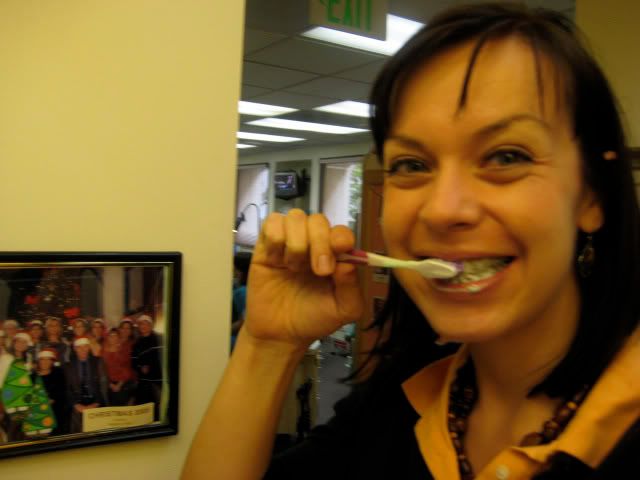 And I gotta say, it felt kind of nice to have Dr. Yamada stare at my bite and say, "Looks sooo good!" I felt proud - like I actually did something.
Did I mention Steve picked up his new retainer yesterday? Yeah, so...now I go to the ortho and everyone asks me how STEVE is doing. Just. My. Luck.