I am currently wearing seven layers of clothing, including my new crochet slippers and am totally freezing. Why, oh why, this weather?!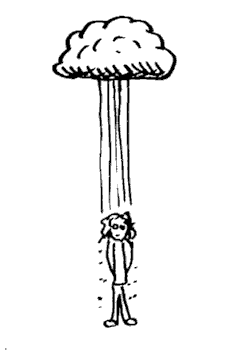 Rain in L.A. is turning the Wired Lady into a character out of "The Real Housewives of Orange County" -- only with ugly teeth and a hell of a lot less money. Can you tell I've been watching the Sunday marathon on BRAVO all day long?!
To top it all off - I have come to the conclusion that my pale, gross-colored skin is totally making the braces beauty factor look much worse.
I gotta stop watching this show.