I am still waiting....waiting , oh waiting...for a call back from my insurance case manager. Alyssa, if you are out there...please return my phone calls....blah...
Luckily, I can't really say this Great American Wait is holding me down...
This weekend...tons of fun was had in San Diego.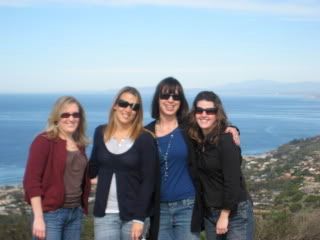 Next time you are there - go to a restaurant/bar called SHOUT! It's a dueling piano bar and basically the happiest place on earth!
Random but I just have to share the insanely old elevator in our hotel....
Yes, that is an iron gate and yes, we liked to call it 'The Titanic.'
Last night was Lucy's big golden birthday party. I gotta be honest, not a huge karaoke fan. I get that people want to stand up and sing and pretend to be a rock star but...what I don't understand is, why on earth you'd want to sit through all the other bad people? I like to say it's pain being inflicted back and forth between people. Ha. But...it was a wildly successful party...thanks to....tequila....
If you look closely you will see 'Mr. Frank Sinatra' in the back....oy. The only real want to prevent the pounding headache.