As you may remember, Friday was the dreaded dental cleaning...ugh.
As promised...here I am optimist and happy before...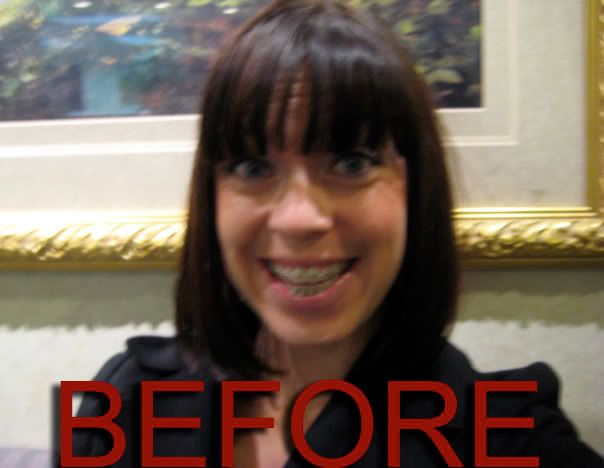 And here I am...beaten down after...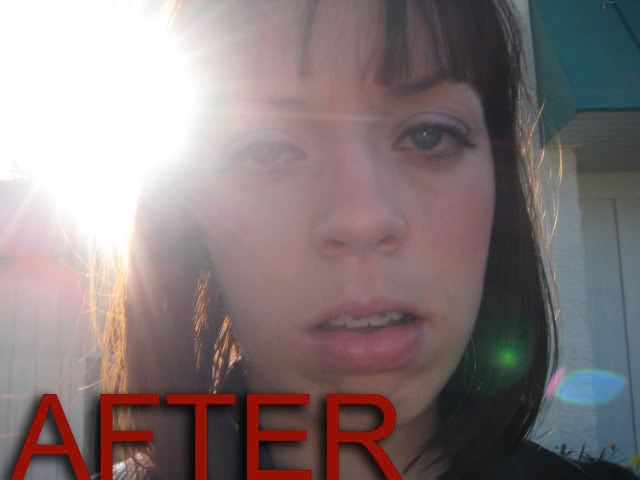 The good news is...
a) I didn't have the Russian. Woo hoo! Instead, I had a lovely old lady named Betty
b) Betty was so sweet and actually highly congratulatory as to how well I managed to keep my mouth full of metal clean (I have to say, I am actually proud). Funny though -- on numerous occasions throughout the cleaning, Betty said, "Gosh, you do have a lot of hardware in here."
c) No cavities (as if Betty could actually see the bottom of my teeth between all the wires)
d) FREEBIES!!! Woo hoo!! I love a free dental goodie bag!
Finally, a little lovin' after the no-stocking Christmas mishap.