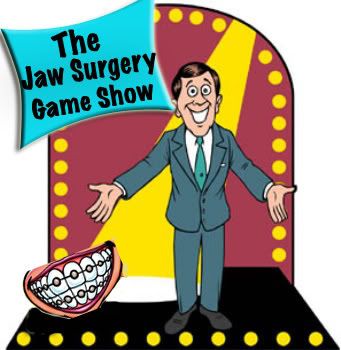 Last night I had my first surgery dream...er...really, nightmare. It all began with a group of us playing "The Jaw Surgery Game Show. " Totally creepy. It was like a self-help/support group all going on a dental field trip together.
Next, I remember being AWAKE for the actual surgery. Literally, I am lying on the table, staring at the doctor, as he cuts my lower jaw open. Then, after realizing he messed up, tells me to come back next week! Like, no big deal or anything.
Damn you Trader Joe's Sonoma Valley Chardonnay. And here I thought stepping it up to the $3.99 bottle would be a good idea.