Most normal couples celebrate birthdays, anniversaries, job promotions...Steve & I...we celebrate insurance approvals!
The night began with a self-taught wine lesson thanks to Gary at
Wine Library TV.
We learned that Acacia Carneros Chardonnay 2006 smells and tastes like buttery popcorn. Interesting, indeed. Would we have been able to figure this out without watching Gary on the laptop? Of course not.
Next was a dinner test at the recently-hyped Melrose Bar & Grill. Our review?
Eh. Not worth it. Food was average and service was poor. All in all we used the word "mess" to describe the entire dining experience.
Luckily, the date was saved with an AMAZING stop at
Susina Bakery
on Beverly.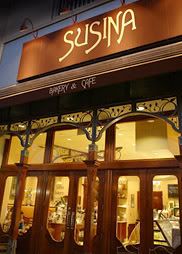 Holy crap!!!
I know we have covered this before but as you well know....cake (especially chocolate and raspberry) makes braces very very very happy.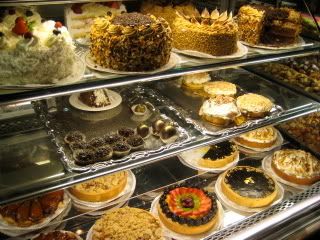 This photo sums up the evening...