This weekend I was at a party where I ran into a fellow co-worker. After disclosing my age, in the midst of a random conversation, I was followed by the comment "Oh, I thought you were so much younger!"
Highly startled by this comment - I obviously didn't know how to respond. Is this good or bad? It's gotta be bad - for sure.
So, I have been racking my brain all weekend wondering, why? What am I doing at work that makes people think I'm such an amateur. What's wrong with me? Is it my clothes? My phone voice? What?
Welp...it wasn't until today when I realized....AHHHHHH....it's the BRACES!!!! Duh, you idiot (meaning...me!)
No wonder he didn't respond when I asked, "What do I do that makes you think I'm young?" He looks at me and sees THIS...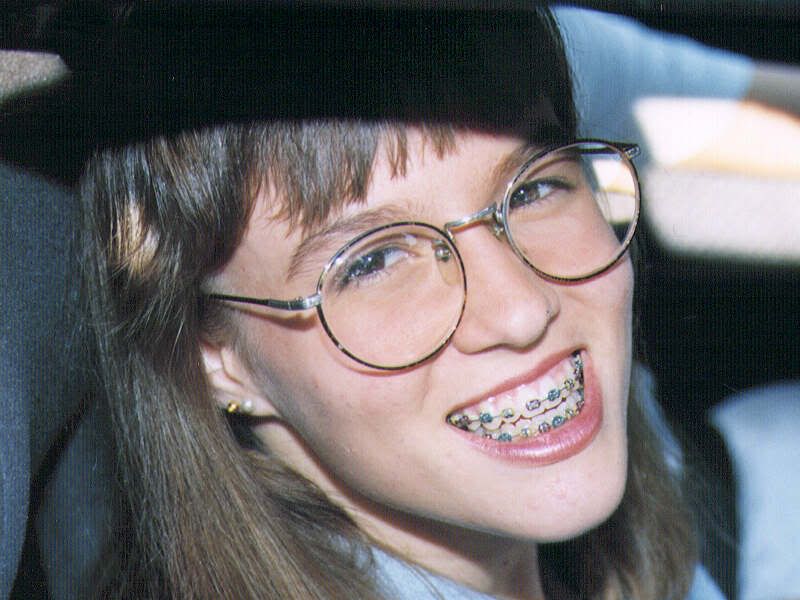 You'd think by now I would be used to this. Sadly, no.