I know after the Ensure tasting I said Slim Fast would be next but...I just couldn't do it. One sniff of that mistake-of-a-purchase -- whoops, I mean Low Carb Vanilla Slim Fast and I was reminded of the morning after the last (and final) Tequila Fun Night.
So, the flight for this sophisticated tasting...Carnation Instant Breakfast Variety Pack.
At first appearance all flavors were vibrant, cheerful and quite frankly, 'popped' more so than the Ensure.
To begin, this Wired Lady sommelier attacked the chocolate line-up of Classic Chocolate Malt, Rich Milk Chocolate and Dark Chocolate.
Rockin' this 'sophisticated' palate, I am proud to say in each 'bouquet,' I picked up on a taste of...um...chocolaty goodness. Not a whole lot of difference between the dark, malt and classic blend but I can say, it's not a bad thing.
All were enjoyable 'in mouth' and all were enjoyable 'in finish.' If I had to pick one, I would say the malt was my favorite - not because I gravitate toward this type of beer (really, not at all) but because I do enjoy a greasy diner and milkshake that comes with a spoon.
Next up - Classic French Vanilla and Strawberry Sensation. With my past experience, I was most afraid of the vanilla, especially the first "sniffy sniff."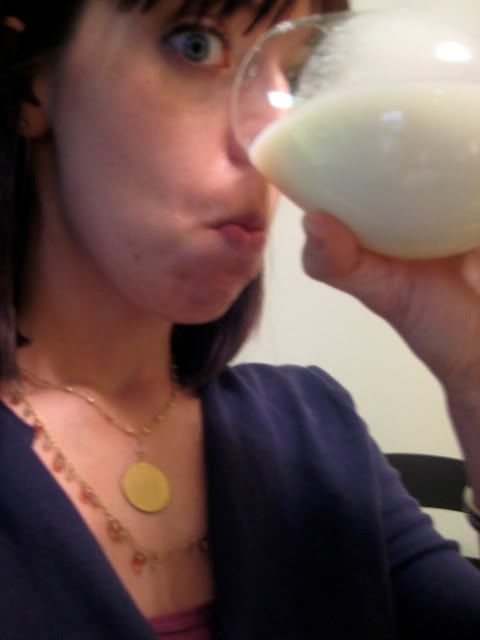 Initial in glass 'fragrance' - not bad at all! Actually, pretty nice. Then to taste -- also highly enjoyable. Reminds me of McDonalds' vanilla cone. As I am only 12 days away from surgery, happy to find a vanilla that works!
Strawberry - also enjoyable, however, (shocking, I know) I gotta go with the vanilla over the strawberry in this pairing.
The final verdict for this complete nutritional drink, Carnation Instant Breakfast Variety Pack - great taste at a great price! And yes, I am playing favorites because I found a coupon in last week's circular. Hot, I know. Nice job, Nestle.