I took the plunge and went Naked this morning. To Eliot Spitzer and any of his 'friends' this would mean one thing, but to the outrageous and unpredictable, Wired Lady, this means...I tried the Naked protein drink for (gasp!) an actual meal. Call me wild but I wanted to see how full I'd actually be - to prep for...you know what's coming. Move over 'tastings'...it's time for the big guns...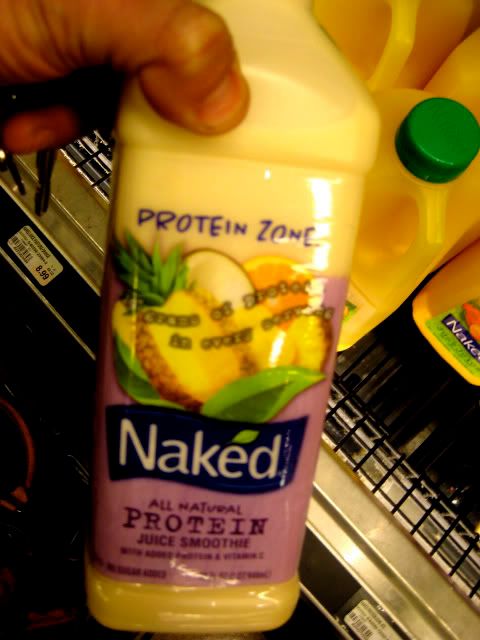 Anyway, this particular drink was suggested by a fan. Um...who am I kidding?! It was suggested by a friend.
But either way...it was a pretty good choice! Not only was I full till lunch (with a little cheese snack and a couple mints in between), but the taste...not so bad. Now, don't get me wrong. I wouldn't choose this over breakfast (love me some eggs) but if you too ever have the opportunity to have your jaw 'made-over' - not a bad choice. Kind of chalky, I gotta say...but I did pick up on the pineapple and banana flavors. I wouldn't say my experience was that of a tropical vacation but perhaps a leisurely three-day weekend?
Dental issues aside, I just don't get why you'd normally spend so much on juice with all the extra carbs and calories. I mean, maybe it's me but I'd much rather have a bag of pretzels and a glass of wine...right? Call me Miss Healthy.