Happiness has returned to McDonalds.
To all my wired and non-wired friends...but ESPECIALLY to the wired...get HAPPY! Hallelujah! It's March and Shamrock Shakes are at McDonalds.
Welcome back, My Love...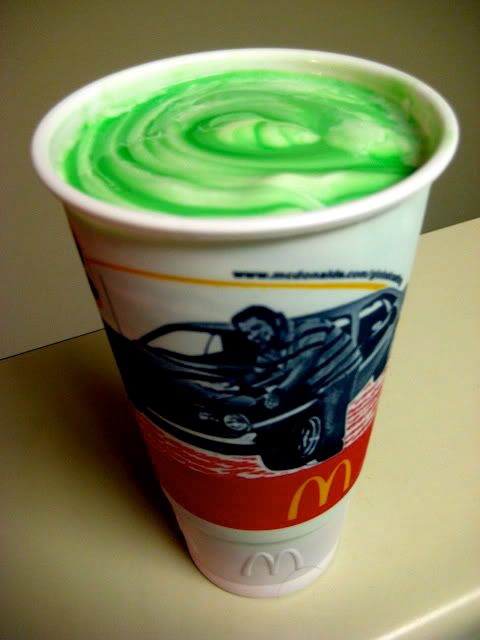 Your timing could not be better. If my surgery was in April I don't know what I would have done. And by the way, thank goodness you are no longer called the "Minty Mudbath." "Shrek the Third," you ruined everything last year.